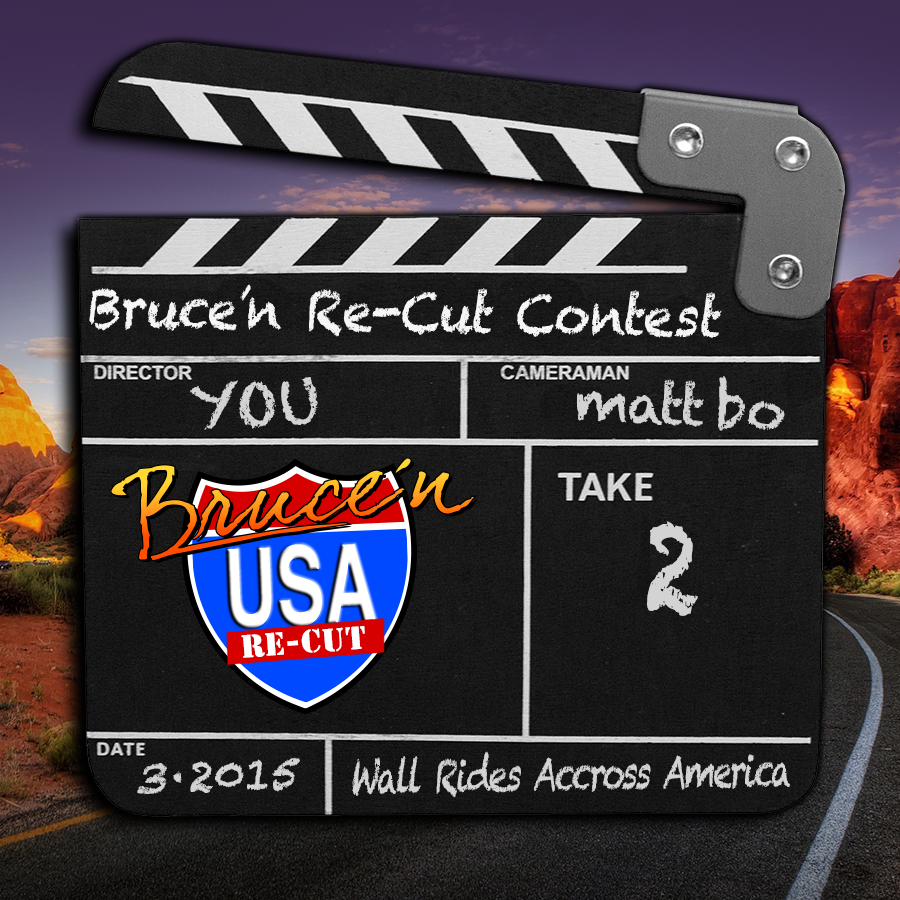 Do you love skateboarding? Do you love editing videos? Have you ever wanted to take some awesome footage, put it to your own music and share it with the world?
This contest is for you!
Were giving you the chance to create a 2 minute video to show off your creativity and editing skill using clips filmed by Matt Bo on the Brucin' USA tour! We will be picking TWO winners! The Grand Prize will go to the video that gets the most 'Likes' on YouTube while a second winner will be chosen by the Comet Team. The Grand Prize is a prize pack of Comet & Volante goodies worth over $500!!! Everything you need to know including how to download the Raw footage is below! Make sure to tell your friends!
 The Rules are Simple:
 -One Entry per Person
 -Your video must be under 2 Minutes in length
 -You can use any editing program you wish!
 -You must use the clips provided, but you don't need to use them all
 -Your video must include the Comet / Brucin' Logo and the Website URL (provided)
 -Music selection is up to you, but it must be compatible on both YouTube and YouTube Mobile
 -All Entries Must be Uploaded to your Personal YouTube Channel and marked 'Public'
 -To Enter you must Email your Public Link to contest@cometskateboards.com before April 30th 2015.
 -All Entries will be posted to the Comet Website from May 1st to the 15th
 -The Video with the Most 'Likes' on YouTube by May 15th will Win the Grand Prize with a second winner being chosen by the Comet Team.
 -The Grand Prize is a Comet Prize pack worth over $500!
If you have any more questions or issues please email contest@cometskateboards.com
Here is your chance to edit some great footage and get your name out there as well as take home an amazing prize pack! You can download over 8gb of Raw footage below, feel free to use as little or as much as you would like. The Google Drive contains a huge variety of clips! There is also the Brucin USA intro, the Comet Logos and fonts on the Google Drive.
In order to download the clips you must have a Google Account. Below are some instructions for downloading the footage.
Here is the Link to the Google Drive:
Click the Link and you will be brought to a Page that looks like this. Click Sign In in the top right corner:
You will be brought to the Sign in Screen. Sign in here with your Google ID: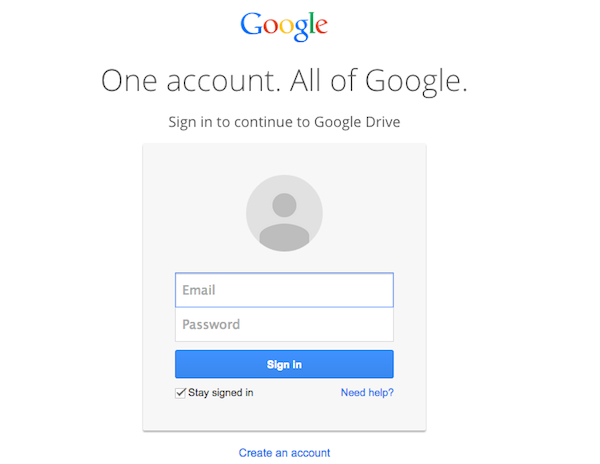 You will be returned to the Drive. Click Add to Drive in the top right corner: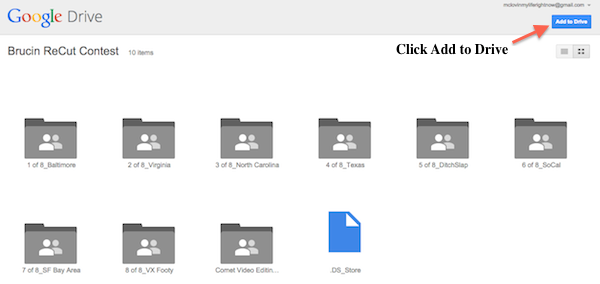 Finally Click Open in Drive in the Top Right corner. You will be re-directed to your own Google Drive where you can begin the Downloading.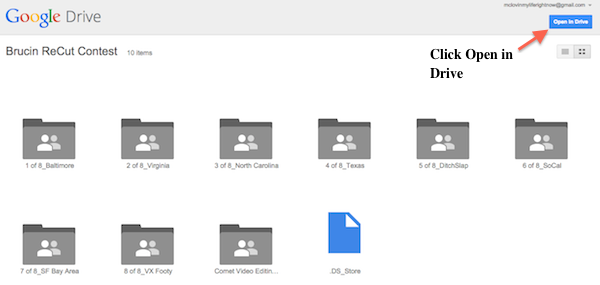 Once your in your own Drive you can Select each individual folder and Right Click and Select 'Download'. Google will automatically .Zip the files and begin downloading. You must do this for each of the 8 folders to get all the clips. You Cannot Download all the folders at once, you must download each folder as a seperate file.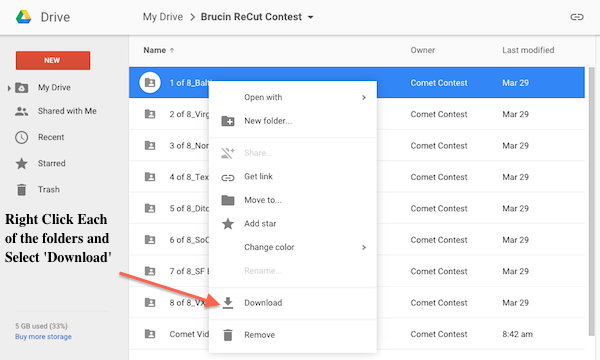 Good Luck! And once again if you have any issues, please email contest@cometskateboards.com.
Please email your finished Public video link to Contest@Cometskateboards.com before April 30th 2015!
"All footage is the property of Comet Skateboards.  The footage offered for this project is done so for the single purpose of the "Brucin Recut Project".  All other uses are strictly prohibited."